The most beautiful vanilla of Madagascar
Inova Vanille
OUR VANILLA BEANS
Since the creation of the company in 2014, INOVA VANILLE Company, exports its vanilla products, an unique experience for our demanding professional customers. We offer vanilla in all its forms: vanilla beans, vanilla powder, vanilla beans, vanilla extract.
INOVA VANILLA's approach is focused on quality: maturity of the beans, home-made preparation, respect of the maturing time.
Professionals, importers, wholesalers, INOVA VANILLA is your supplier of vanilla from Madagascar!

Extract vanilla beans

Black vanilla beans
OUR VANILLA POWDERS AND VANILLA BEANS SEEDS
Our vanilla know-how is based on 4 main products:
Quality vanillas: they are picked when ripe, revealing a powerful vanilla fragrance.
Our vanilla powders are blended and sieved within our company, giving a guarantee of quality throughout the process from collection to blending and sieving.
Extraction vanilla mainly ordered by professionals of the food industry, are calibrated and prepared to offer the highest quality.
Our vanilla beans seeds without impurities, with or without natural vanilla flavour, recovered after extraction, magnifying industrial ice creams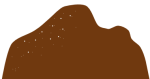 Vanilla powder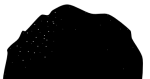 Vanilla beans seeds
The company
INOVA VANILLE is also established in France, Canada, and Reunion Island in addition to Madagascar. INOVA VANILLE owes its success to its experience and know-how.
From the plantation, to the export through the preparation and packaging, we work without intermediaries for the benefit of a freedom of production and competitive prices.